Natural Stone Cleaning Services
Professional natural stone cleaning services and stone floor restoration in the Milwaukee area.
Call Now
Contact Us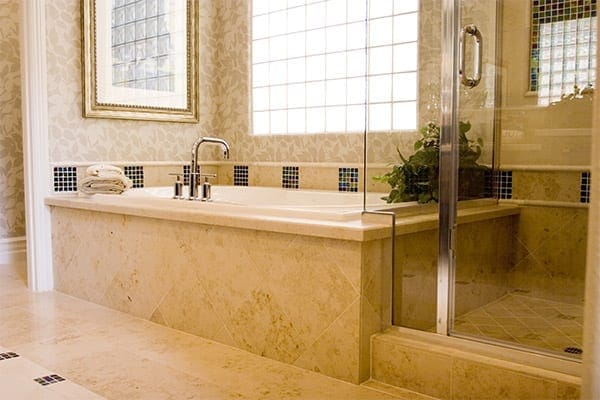 Milwaukee Area Carpet Cleaning
Natural Stone Cleaning Services
Our natural stone cleaning and sealing services will make your stone look amazing, and our stone floor restoration services will remove scratches and other imperfections. Milwaukee Area Carpet Cleaning also offers color sealing and stone repair services. We'll make your stone floors, countertops, and showers sparkle!
Professional stone polishing will remove scuff marks, minor scratches, and discoloration. The honing process eliminates deeper scratches, while stone grinding fixes serious dents and tile lippage.
The polishing process increases compression strength and hardness on the surface of a stone. This surface density makes polished stone more resistant to abrasions, dents, and chips.
Since the smooth face of polished stone has less surface area, it is naturally resistant to disease-causing microbes such as bacteria and fungi. This creates a healthier environment in your home or business.
Stone Sealing
Carpet is a haven for dust, allergens, and bacteria. The indoor air pollution in every home and business eventually settles into the carpet and padding. This can cause or aggravate respiratory issues (such as asthma), allergies, and other health problems. Our intensive 12-step carpet cleaning process will destroy and remove the things that can affect your health.
Trust Professionals Who Care.
Whether it be carpet cleaning services, tile and grout cleaning, oriental rug cleaning, upholstery cleaning, duct cleaning, water damage restoration, carpet repair, or any other service we offer, you can count on a quality job from Milwaukee Area Carpet Cleaning. Our IICRC Certified technicians will arrive at your residence or business looking and acting professionally. Contact MACC today for your cleaning, restoration, and repair needs.