Hardwood & Laminate
Professional hardwood floor cleaning and refinishing services in the Milwaukee area.
Call Now
Contact Us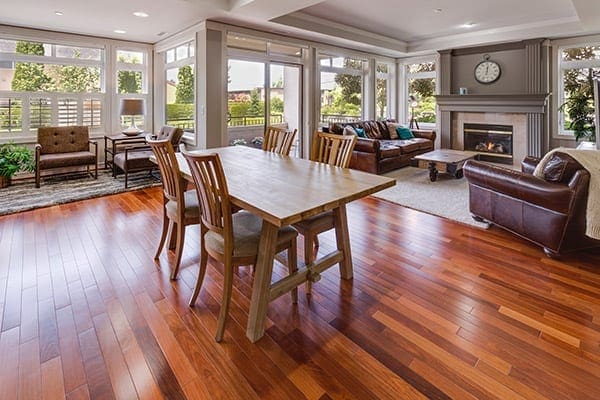 Milwaukee Area Carpet Cleaning
Professional Hardwood Floor Cleaning Services
Regular mopping just doesn't reach the stubborn dirt that lies deep in the pores of your hardwood or laminate floors. Our professional hardwood floor cleaning services will remove this deeply embedded grime, leaving your natural wood floors beautiful and sanitary. We also offer professional hardwood floor refinishing services to erase surface scratches and recoat your floors with a protective finish. With regular professional maintenance, your valuable hardwood flooring will last longer and save you money on costly repairs.
Trust Professionals Who Care.
Whether you need carpet cleaning services, pet urine treatment, tile and grout cleaning, oriental wool rug cleaning, upholstery cleaning, duct cleaning, water damage restoration, carpet repair, or any other service we offer, you can count on a quality job from Milwaukee Area Carpet Cleaning. Our IICRC Certified technicians will arrive at your residence or business looking and acting professionally. Contact MACC today for your cleaning, restoration, and repair needs.